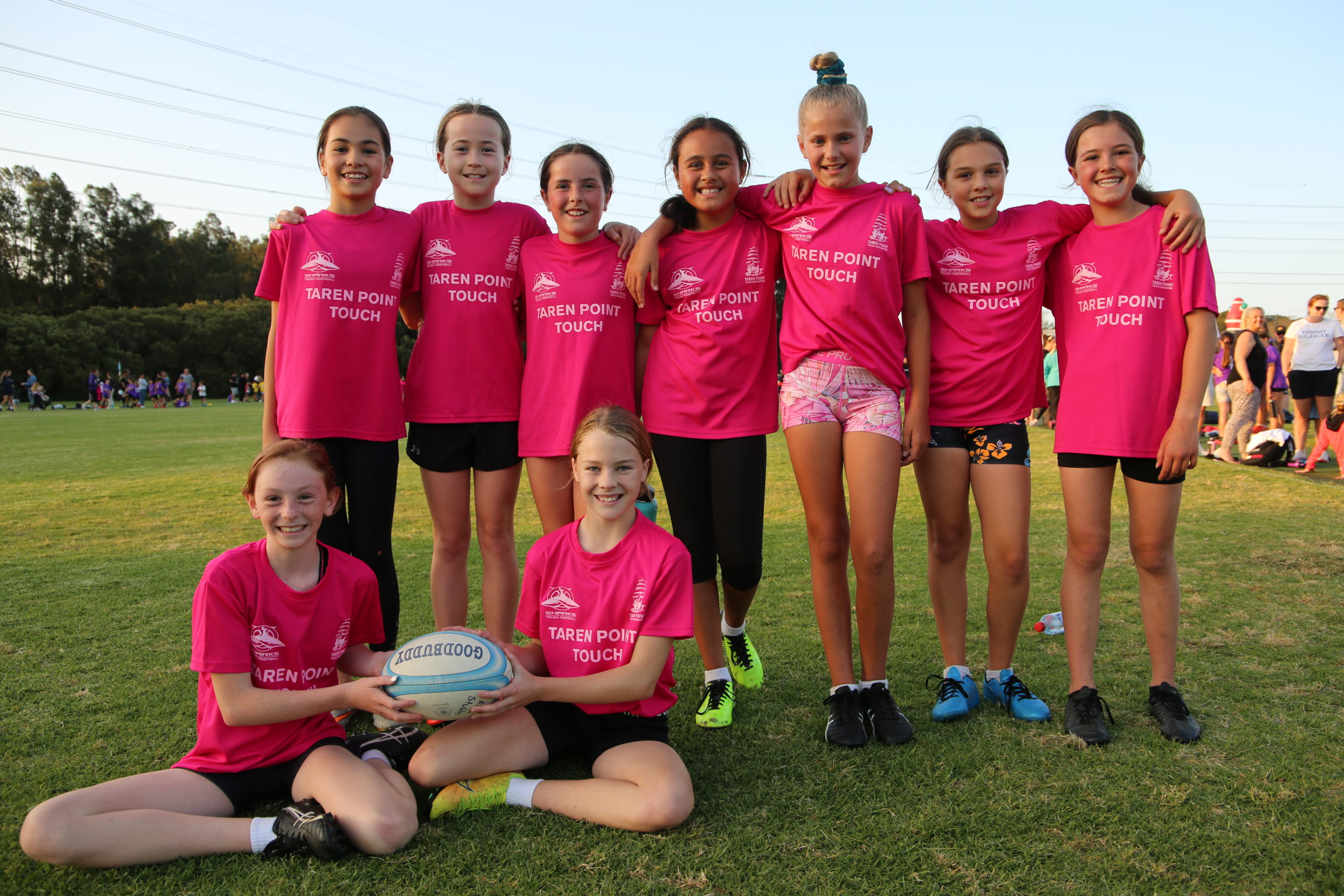 WHO WE ARE
So.. a little bit about us
Taren Point Touch Association (TPTA / Taren Point Touch) provides local touch football competitions in the Sutherland Shire, catering for male and female participants from 7-70 years of age.
Based at Gwawley Park in the heart of the Sutherland Shire participants compete in local junior and senior competitions and at various representative tournaments such as the Vawdon Cup, State Cup and Junior State Cup.
Established in 1975, TPTA is the only NSW Touch (NSWTA) and Touch Football Australia (TFA) affiliated touch football association in the Sutherland Shire, and is run 100% by volunteers who are passionate about the sport of Touch Football and its growth in the region.
TPTA runs a local park competition in summer and winter seasons for junior and senior players, and enters representative teams into the NSWTA's Vawdon Cup competition, and the annual Junior and Senior State Cup tournaments
In 2015 TPTA announced landmark partnership with the Cronulla Sharks (NRL). Those fortunate enough to achieve representative honours through the club now have the honour of playing in the black, white and blue colours with a rebranding of representative teams, which includes the playing colours of the Cronulla Sharks as well as a name change of our representative teams to Sharks Touch Football. To get involved or find out more about our representative teams, click here.
If you would like to read more about the history of touch football in Australia click here.
Follow us on Facebook.
For more information on Taren Point Touch & Sharks Touch Football please contact us:
For local competition enquiries: tarenpointtouch@hotmail.com
For junior rep enquiries: sharksjuniorreps@hotmail.com
For senior rep enquiries:  sharksrepstouch@gmail.com