Register now for our 2021 JUNIOR SUMMER Comp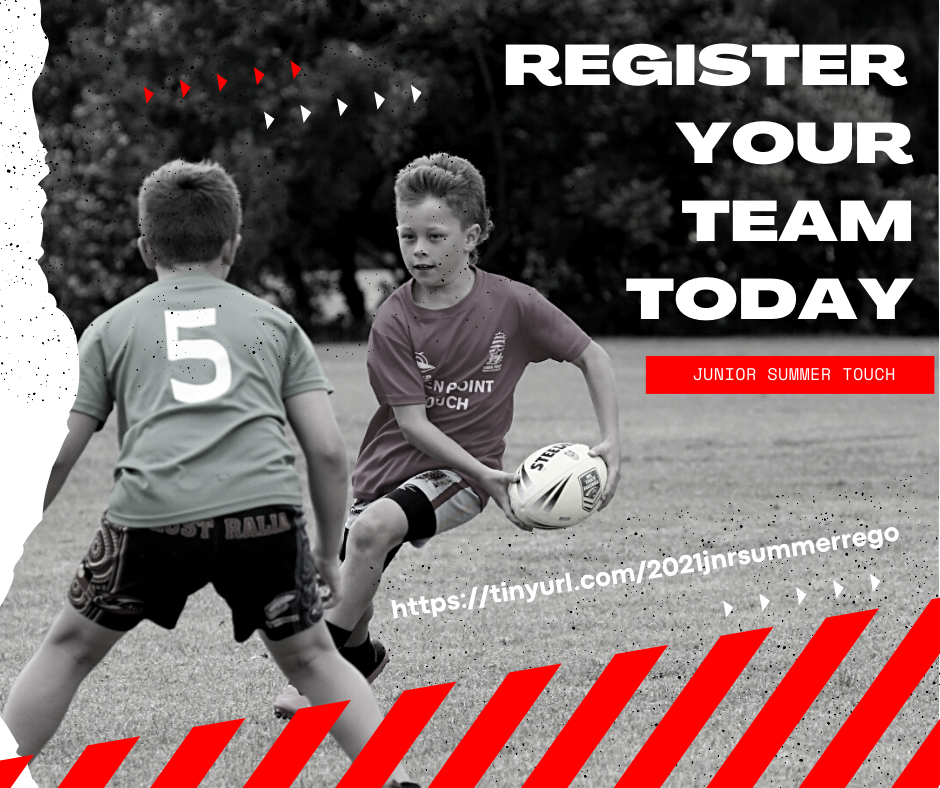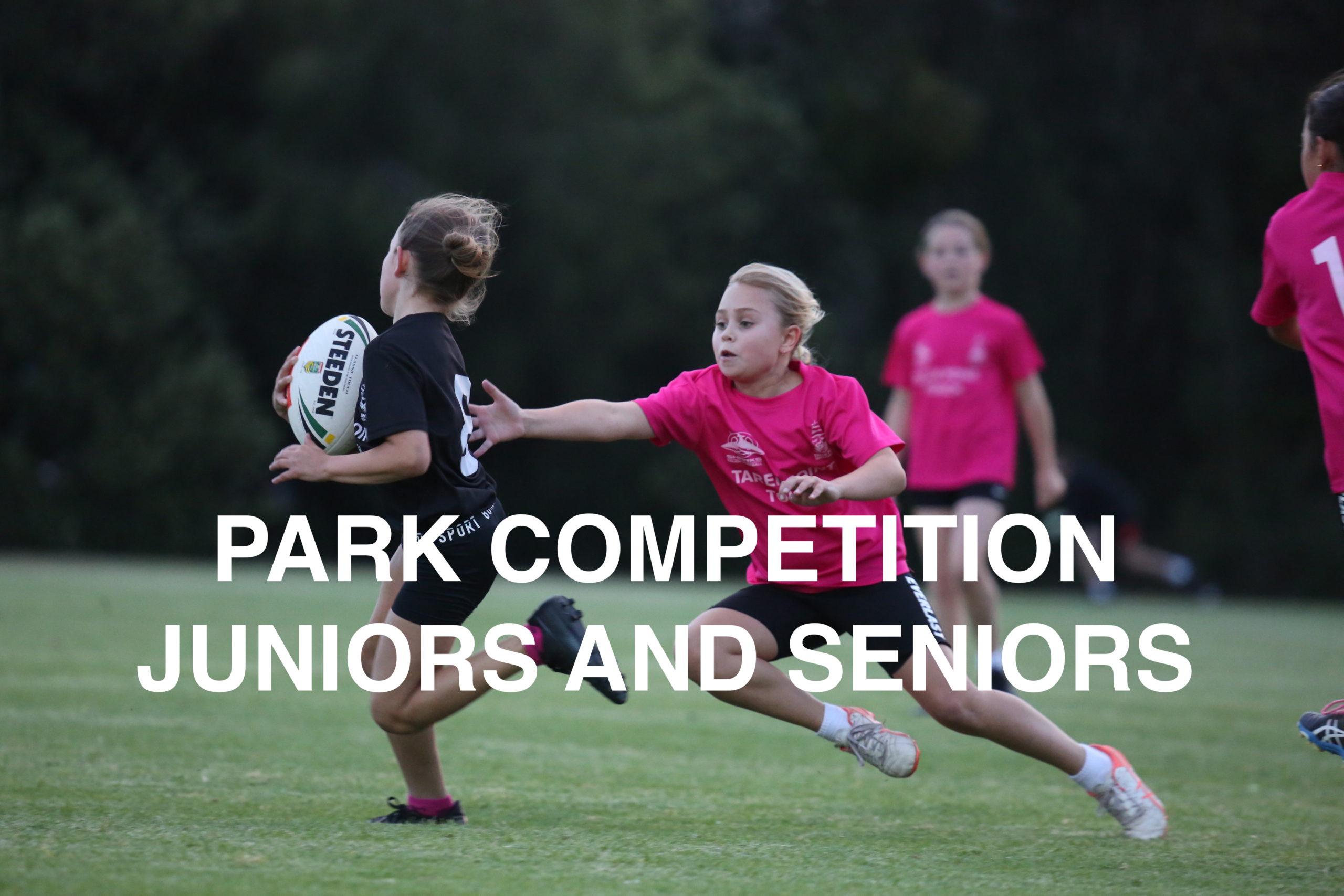 MATCH FIXTURES AND RESULTS
PLAY TOUCH FOOTBALL – TAREN POINT LOCAL COMPETITION
Taren Point Touch Association provides local touch football competitions in the Sutherland Shire, catering for male and female participants from 7-70 years of age. TPTA is the only NSW Touch (NSWTA) and Touch Football Australia (TFA) affiliated touch football association in the Sutherland Shire, and is run 100% by volunteers who are passionate about the sport of Touch Football and its growth in the region.
Based at Gwawley Park in the heart of the Sutherland Shire participants compete in local junior and senior competitions in a fun, family and friendly environment where the emphasis is placed on participation as well as building skills and fitness. 
Players who participate in these local competitions are eligible to be selected for the Sharks representative teams who play in the NSWTA Vawdon Cup competition, and the annual Junior and Senior State Cup tournaments.
We are now taking team registrations for our Junior Summer competition, which will commence after the September school holidays on Wednesday 27 October.  Junior games will be played on Wednesday's from 5pm with divisions in U7 through to Girls / Boys Youth League (age 15+)
Our Senior competition will commence on October 26 and 27 with games played on Tuesday and Wednesday evenings.
We will offer the following divisions:-
Tuesday Nights



Mixed 6 a-side. Time: TBC (14 Week Competition)
Mens Open 6 a-side.  Time: TBC (14 Week Competition)
Wednesday Nights
Junior Boys and Girls  – From 5pm.  Team Registrations can be submitted here
Womens 7 a-side – Time TBC (14 Week Competition)
Mens 30s 7 a-side – Time TBC (14 Week Competition)
Looking for a team?
Players looking for a team should complete the below Expression of Interest. Whilst we will do our very best to get you in a team, it is not guaranteed.
Junior Competition Information
Playing T-shirts:
10 playing t-shirts are included in the cost of your registration. This year's t-shirts will be different to previous.   Sizes are as follows:-
7's – size 8; 9's – size 10; 11's – size 12; 13's – size 14; GYL/BYL – Small
If you have an individual who requires a different size, please email tarenpointtouch@hotmail.com.
Enquiries: tarenpointtouch@hotmail.com
Ph: Craig May – 0410 320 912
Parking at the grounds
If the main car park at Gwawley Park is full, parking on Taren Point Road is available from 7pm and there is plenty of parking at Gwawley South.  
REGISTER YOUR TEAM
For team contacts looking to register a team
PLAYER REGISTRATION
If your team contact has already registered your team, and you are a player who needs to register into it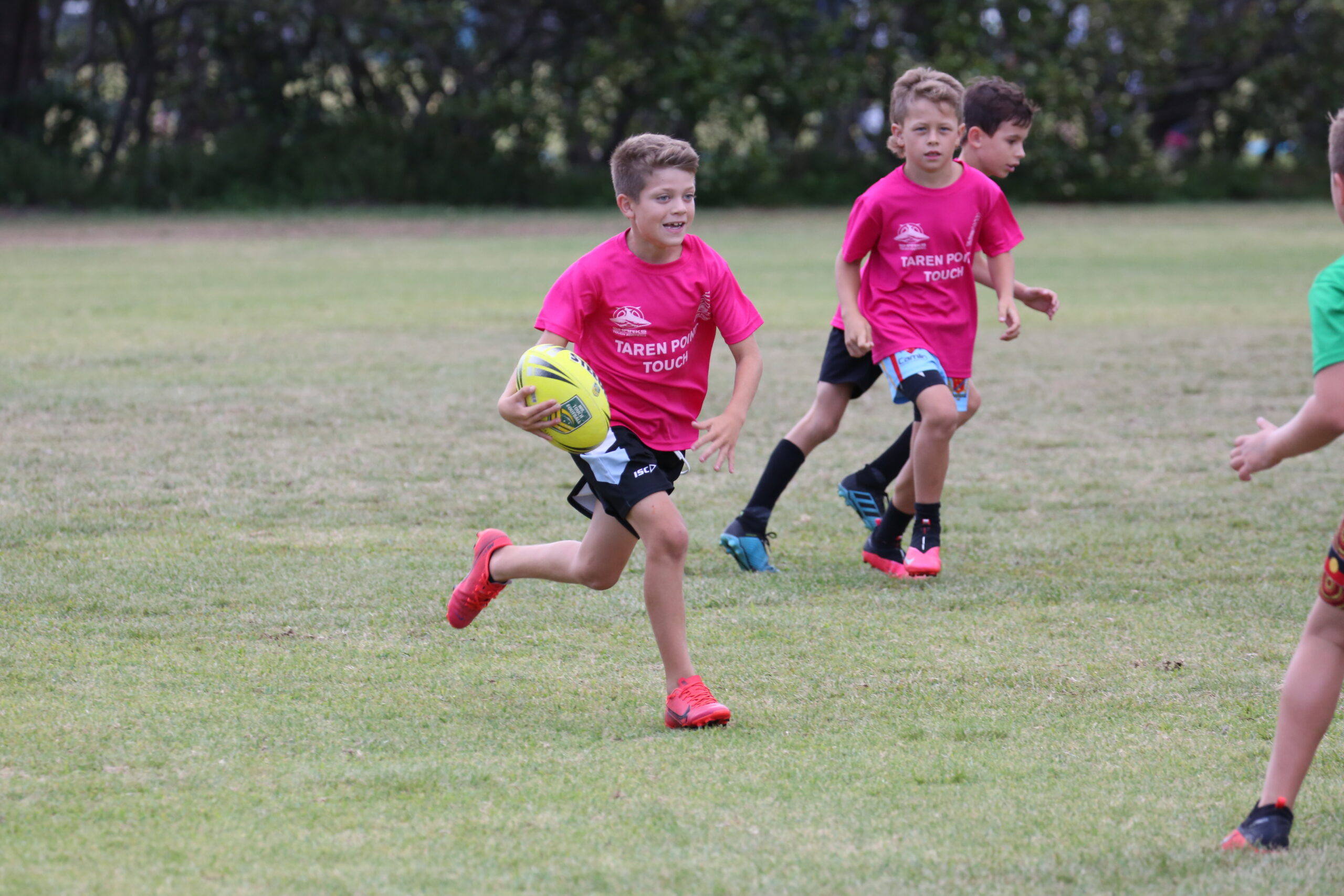 CONTACT US ABOUT OUR LOCAL COMPETITION
Want to get in touch with us? No worries! Send us an email and a club organiser will get back to you shortly.
For all park competition enquiries (junior and senior) – click here 
Support our sponsors


Taren Point Touch and Sharks Touch Football are proud to be associated with Southern Waters Legal and Northstar Scaffolding
Get Involved
Register to our competition using MYSIDELINE and search for our name, location or postcode